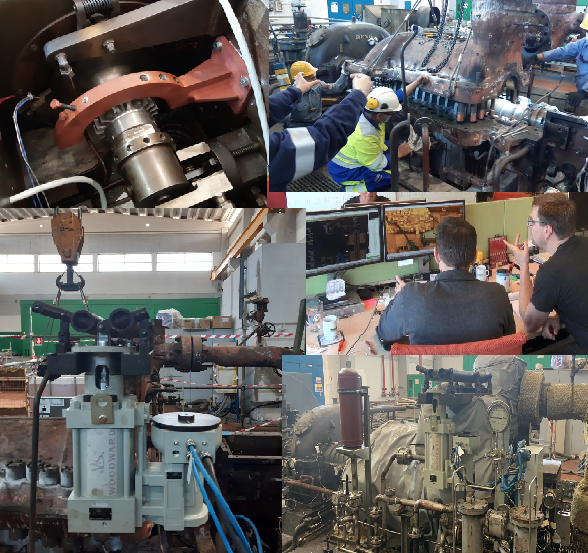 Retrofits & Upgrades
Turner ECS delivers reliable retrofit solutions for a wide range of prime movers and applications. This includes various types of turbines and reciprocating engines.
Wir haben bereits viele Projekte in ganz Europa und im Nahen Osten durchgeführt. Wir bieten Lösungen für Öl und Gas, Raffinerie-, Petrochemie-, Prozess- und Schifffahrtsanwendungen. Unser Fachwissen umfasst alle Arten von Reglern, Turbomaschinen- und Kompressorsteuerung, Leistungsmanagement, Erregungssysteme, Energieverteilung und -schutz.
Als anerkannter Woodward Turbinennachrüster (Woodward Recognized Turbine Retrofitter, RTR) ist Turner Engine Control Solutions darauf spezialisiert, Ihnen Lösungen für Drehzahl-/Lastregelungen sowie Generator-, Entnahme- und integrierte Turbinen- und Kompressorsteuerungen anzubieten. Wir verwenden Woodward's Regel-, Antriebs- und Ventiltechnologien und sind, wo erforderlich, in der Lage, andere Regelmarken zu integrieren, um Ihre Anforderungen zu erfüllen.
Unsere Ingenieure machen beim Entwurf, beim Testen und bei der Simulation des Steuersystems umfassenden Gebrauch von Simulationssoftware, um sicherzustellen, dass alles gemäß den Entwurfsspezifikationen funktioniert, bevor Geräte ausgeliefert werden. Umfassende Dokumentation und Endbenutzerschulungen runden das Paket ab.
TECS has their own assembly area, where control panels are fully assembled and wired.
Our company is focused on quality and is ISO 9001 and ISO 14001 certified.
Cabinet assembly
In our in-house assembly area we can build control cabinets, operator panels and junction boxes of all forms and sizes.
Our range of services 'under-one-roof' in combination with years of experience allows Turner ECS to quickly and effectively deliver complete systems for their customer's most demanding applications, from engineering and design up to full factory testing of complete control panels ready to be shipped, installed and commissioned on site.